Projects_RSS
Subscribe to posts
An Android Wear™ watch has become a digital canvas for visual art. Evolving from the Xogram work of artist Hugh Turvey, Xogram is a unique watch face now available for Android wearables. It has been created in collaboration with B-Reel who has worked with Hugh on the creative approach and Android development. Starting today you can download these watch faces from Google Play, just like you do apps, to be used on your Android Wear device.
 
Hugh's work exposes the world around us, literally and metaphorically. A selection of his nature images are illuminated through a kaleidoscopic lens whenever the watch face is activated. Conjuring movement that reveals new variations to each they reflect an ever-changing world of possibility.
 
You can choose between analogue and digital, 12- or 24-hour clock displays and can pick your favourite image or cycle them all throughout the day.
 
" This project has given me a new perspective on graphic expressions of time. We are all Chrononauts, travellers in time, and I like to think this app might encourage us to take time and stop, if just for a moment, to appreciate the infinite patterns within nature."  Hugh Turvey.
android.com/wear
play.google.com/store
LCA, London Contemporary Art 2014



LCA @LCAGallery
Stunning Xray images by Hugh Turvey on show at the LCA stand at the
Affordable Art Fair Battersea 13-16th March 2014
London Contemporary Art London Contemporary Art – LCA – is a dynamic company dealing in art created by carefully chosen artists from around the world. We supply artwork to selected galleries for exhibition, interior design companies with site specific work and changing displays to private members clubs, hospitals and businesses in London. LCA exhibits at a number of art fairs in the UK and North America.
londoncontemporaryart.co.uk
2014: Xogram exhibition
Now showing at Artopia Gallery
27 February to 11 March 2014
X-POSÉ:
material and surface @ artopia gallery
Over 6,000 people, in the last two weeks, have seen Hugh Turvey's extraordinary exhibition of Xograms at the OXO Gallery, Tower Wharf. Now it is heading down-river for an extended run at Artopia, the newly opened gallery on St. Katharine Docks.
Hugh is Artist in Residence at the British Institute of Radiology. An antidote to popular culture's obsession with the superficial, his meticulously crafted work bridges the gap between art and science, graphic design and pure photography. An exploration of material and surface, X-POSÉ is an exhibition of transcendent imagery that gifts us an extraordinary way of seeing and knowing.
"we are very excited that Hugh has chosen to place these beautiful and beguiling images with us for his show extension in London, following the amazing public acclaim he received at The OXO Gallery. Hugh Turvey is an artist at the top of his tree in this discipline and if you didn't get to see his work on the South Bank, this is the final opportunity before it goes on national tour. See life as you've never quite seen it before through the astonishing X-ray visions of Hugh Turvey, the X-ray Artist." Kieron Blair, co-founder of Artopia
X-POSÉ runs from 27 February to 11 March 2014
Artopia Gallery, Ivory House, St. Katharine Docks, E1W A1T
Open daily, 11am – 6pm (late night opening, until 9pm, Thursdays)
Enquiries to eloise@artopialondon.com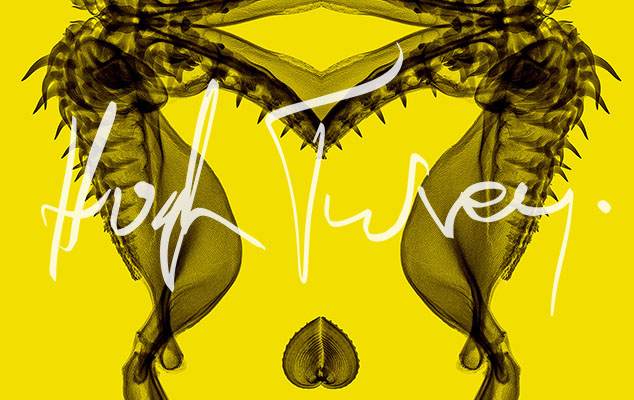 The BIR is delighted to support an exciting exhibition of Xograms by BIR artist-in-residence Hugh Turvey at the gallery@oxo, Oxo Tower Wharf, Bargehouse Street, South Bank, London, SE1 9PH.
Opening in Valentine's week from 12 – 23 February 2014 the exhibition is called X-POSÉ: MATERIAL AND SURFACE and admission is free!
About X-POSÉ
X marks the spot.It takes complex interactions of light interference, reflection and diffraction to 'focus' X-ray. Photographer Hugh Turvey, focuses this fantastical 'light' to illuminate the liminal shadow-spaces of the material world. X denotes the unknown.
Hugh is an artist looking for transparency in a smoke-and-mirrors world of spin and media manipulation. Where Man Ray's Rayographs revealed an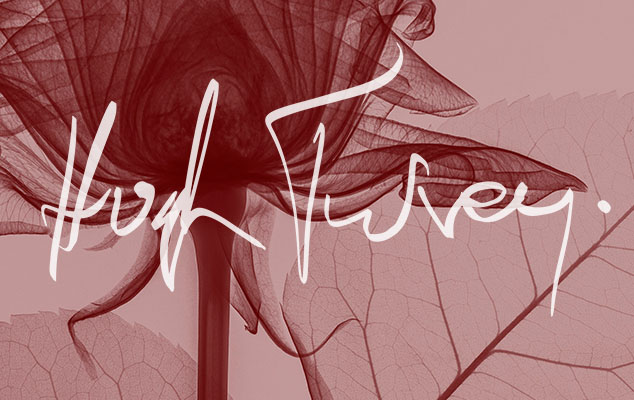 exterior shadow, Hugh Turvey's Xograms offer us both exterior and interior shadows, revealing a depth and density to the stuff of life that would otherwise remain hidden.
X is for magnification. How deep do you want to go? In focusing on the in-between, Turvey makes the everyday appear uncommon, creating transcendent images that gift us an extraordinary way of seeing and knowing. For the artist, the delicate tension remains how much light to let in. As one part of the image emerges another necessarily fades. Like night moving into day it is this point of transference that intrigues.
X proffers a kiss.An antidote to popular culture's obsession with the superficial, Hugh Turvey's meticulously crafted work is a celebration of his passion for the technology. The consummation of material and surface sings of a love that is deep and substantial, a love that comes from within and without.
About Hugh Turvey's Xogram work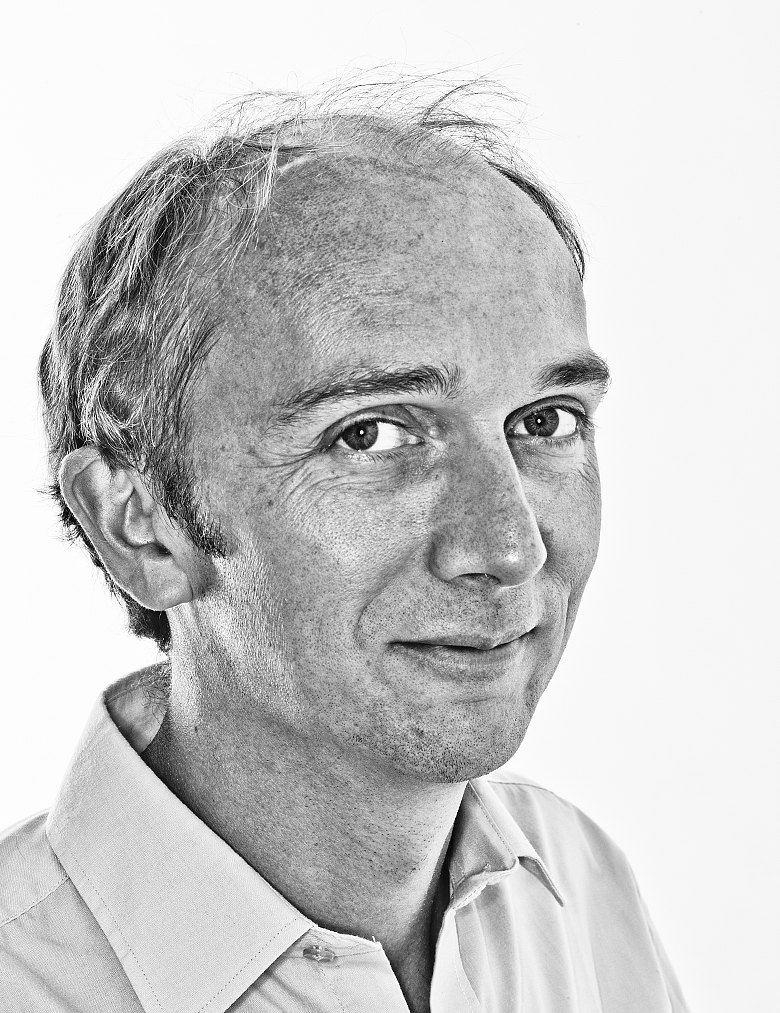 Hugh Turvey is an artist with an international reputation. His Xogram work is held in public and private collections throughout the world. Bridging the gap between art and science, graphic design and pure photography, it has been utilised in a myriad of applications, including commercially, for marketing and advertising, in TV and film and by architects and interior designers.
Along with developing a body of work for the Science Photo Library, Hugh Turvey has collaborated on an ebook and iPad app called 'X is for X-ray' launched at the Radiological Society of North America (RSNA) in Chicago. His Xogram work has also been widely featured in newspaper articles and magazines around the world.
Among his commercial projects, he has made six award-winning TV adverts, using ground breaking Motion X-Ray. For the past three years he has been working with Waitrose UK on celebrity chef Heston Blumenthal's ranges and has had images commissioned by L'Oreal, Paris.
Hugh's Xogram work has starred in 2011 French feature film Et Soudain, Tout Le Monde Me Manque and is on permanent display in Sir Isaac's Loft at the Franklin Institute Science Museum, Philadelphia. Most recently, his Flora X-ray photographs were selected as a key motif to run throughout the newly refurbished Maslow Hotel in Johannesburg.
Looking to the future, Hugh is a pioneering creative practitioner for better healthcare environments. He has worked on large-scale art installation projects in hospitals in Germany, UK and USA and his Wellcome Trust sponsored inr-i project has been touring hospitals in the UK since 2011. He is currently part of a 'communicative' art research team at University College Hospital, London that is creatively thinking about ways to improve patient experience.

This has to be
the most exciting project
of the year.
I have collaborated with Canyon from the Netherlands in a crossover art / commercial project. We have produced  a limited edition of products which have bespoke imagery created especially to fit the products. Geert van Dijk very early on in the project, agreed to me having my signature on the products to help establish the art identity and to have some exhibition style launch events in 15 countries (mostly in Europe)...I will be attending 5 of these events and am very excited about reaching out to new audiences through this project.
I have produced a set of art posters to accompany this project and will have these at my future events in the UK, Germany and the USA.
Heston Blumenthal ( Waitrose )
We have been collaborating with Waitrose in the UK to produce imagery for a rather 'science orientated'
celebrity
chef called Heston Blumenthal.  This has been a joint project for myself and my wife Artemi...she is a food photographer and has been instrumental in the project. The project has been challenging with all the varying densities and water content of some of the subjects but we are really happy with the results.
Heston's Biography the Fat Duck Website:
http://www.thefatduck.co.uk/Heston-Blumenthal/Biography/
The images were meticulously researched by both the relevant government department and the advertising agency and the visuals used have to match up to the reality. Hugh Turvey's X-ray style photographs attempt to illustrate the hidden dangers of drinking by showing "damage you can't see", and the ads carried text explaining hidden effects on the body, from mouth cancer to high blood pressure.
The campaign, run in association with the NHS and three major health charities, was thoroughly road-tested before it was released to ensure the public got the message. VCCP had previously tested a concept based on rotting fruit, but found people just didn't understand it clearly.