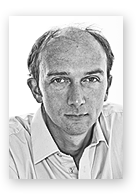 Hugh has been working with x-ray creatively for nearly 20 years. Most of this time has been spent producing imagery for commercial clients and for his collection at the Science Photo Library. However more recently as part of his Residency, he has collaborated with medical and scientific practitioners and these new investigations have led to some surprising and very exciting outcomes.
He became the BIR 'Artist in Residence' in 2009, following his exhibition at the Oxo Gallery London Titled: 'X-perimentalist' showcasing some 40 x-ray images ( Xograms ) to over 8000 visitors. As the BIR 'Artist in Residence' he will continue to promote the aesthetic of x-ray and other modality derived imagery through exhibitions, workshops, talks and BIR partnerships.
He has a particular interest in education and with BIR, ASRT and SOR support he launched an iPad book/app called 'X is for X-ray' at RSNA in Chicago Nov 2010. See a review here from
Teachers With Apps
.
His work will be on permanent display at the BIR and will feature on publications. His work also appears in private and public collections and has featured in National Geographic Magazine, Smithsonian Magazine, The Science Imaging Journal, Wellcome Trust News, Synergy, I Science ( Imperial College ), The Royal Photographic Society...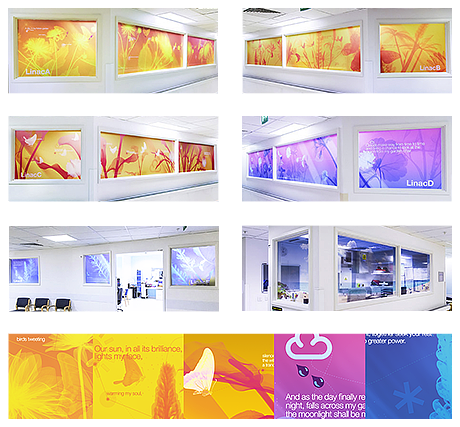 A Current Project Example:
As a follow on to our '
inr-i project
' at Yeovil District Hospital and our X-mas Lecture at University College London we have assembled a new creative team to implement 'communicative' art within University College Hospital.
"The aim would be to consider whether there are any innovative developments we can propose around patient experience, in particular for the paediatric patients. The hypothesis is that some studies have indicated that this can potentially have a positive effect on the patient mood / experience and so could be beneficial to the patients / treatments / staff"- Prof. Gary Royle.
We have already installed large colourful work throughout radiotherapy and have incorporated sound to further extend the reach of the imagery and concept of trying to engage people on many levels...to familiarize and mollify the experience.
Articles:
Wellcome Trust
USA Fastcocreate Interview